5 Ways To Maintain Moisture In Natural Hair
Everyone says you need to keep your hair moisturised. This is amazing advice for the following reasons 
Well moisturised hair is less prone to breakage and entangling. 
Well moisturised hair retains length due to the reduction in breakage. 
Well moisturised hair is healthy hair. 
Most of the problems that we face with our hair, breakage, split ends and even colour fade comes from the lack of moisture. 
Now that we have established why it's important to moisturise your hair we'll tell you five things you need to know about maintaining the moisture in your hair.
1. Water is Your Hair's Best Friend
Water is THE best source of moisture that your hair would get. Yes there are different hair textures and these textures would retain water differently but that doesn't mean that your hair wouldn't retain any water. Depending on the current state of your hair you could use a spray bottle to spritz your scalp as often as you feel is necessary for your hair to stay moisturised. This gives your hair constant source of moisture. If your hair is natural don't cover it when you are taking a shower, some of the water is bound to get into your hair so let it!
2. Use Moisturising Products 
Moisturising products are basically products that are water based. These products even though they contain other ingredients are a good way to moisturise your hair. Some of the ingredients may be humectants, which are good for your hair. Humectants are ingredients that are known for their ability to retain moisture and extract moisture from the environment. Some ingredients that humectants are honey (which is a key ingredient in our Discovery Kit), aloe vera, eggs (white & yolk) as well as castor oil. 
3. Avoid Sulphates 
Sulphates in and of themselves are not bad when they used to wash your hair. They are known to remove dead skin as well as dirt build up in your hair. In the process they end up stripping hair of the natural oils that your hair would need to retain moisture and keep itself healthy. So make a conscious effort to avoid hair products that have sulphates in them, your hair needs those essential oils. 
4. Use Sealants 
Once you have moisturised your hair you need to keep that moisture in your hair as long as you possibly can. This is where sealants come in.
A sealant is an oil or butter that is used to 'seal' in the moisture that has already been applied to your hair. After a good wash, leave-in conditioners, such as the Everyday Nourisher from the Discovery Kit, are used as sealants to retain as much as of the moisture that your hair has been given. Some other oils such as coconut oil, olive oil and shea butter. Always remember to seal in the moisture of your hair as often as possible. 
5. Drink Water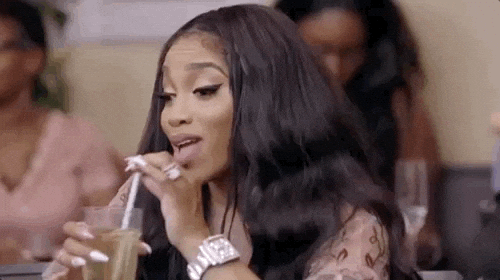 Your scalp is skin and your skin needs you to stay hydrated to be able to stay healthy and glowing. Your hair needs your body to be well hydrated as well to ensure that it grows and is able to effectively use all the nutrients that you give it. Healthy hair begins with a healthy diet and water is a big part of that. 
Moisture is good for your hair and you should do your best to moisturise your hair and keep that moisture sealed in. 
Get the Discovery Kit from Pure Persona by Nana® to help you keep your hair moisturised and healthy.
The Discovery Kit includes the Cleansing Shampoo, which is chemical, toxin and sulphate free, the Caring Conditioner has honey ( a humectant) and vegetable protein which absorbs moisture from the environment and into your hair, finally the Everyday Nourisher, a light leave in conditioner that's water based and seals in moisture. 
Follow us on Facebook, Twitter, Instagram and Pinterest for all your hair needs and inspiration. Don't forget to sign up for our newsletter to get all the latest information on everything Pure Persona By Nana®.